Gulp, Ahhhh! This is one of those drinks you have to be careful with, it does down way too easy. The lemonade is light and refreshing, while the ginger liquor gives it a little tart and of course we add the bubbles to tickle our nose.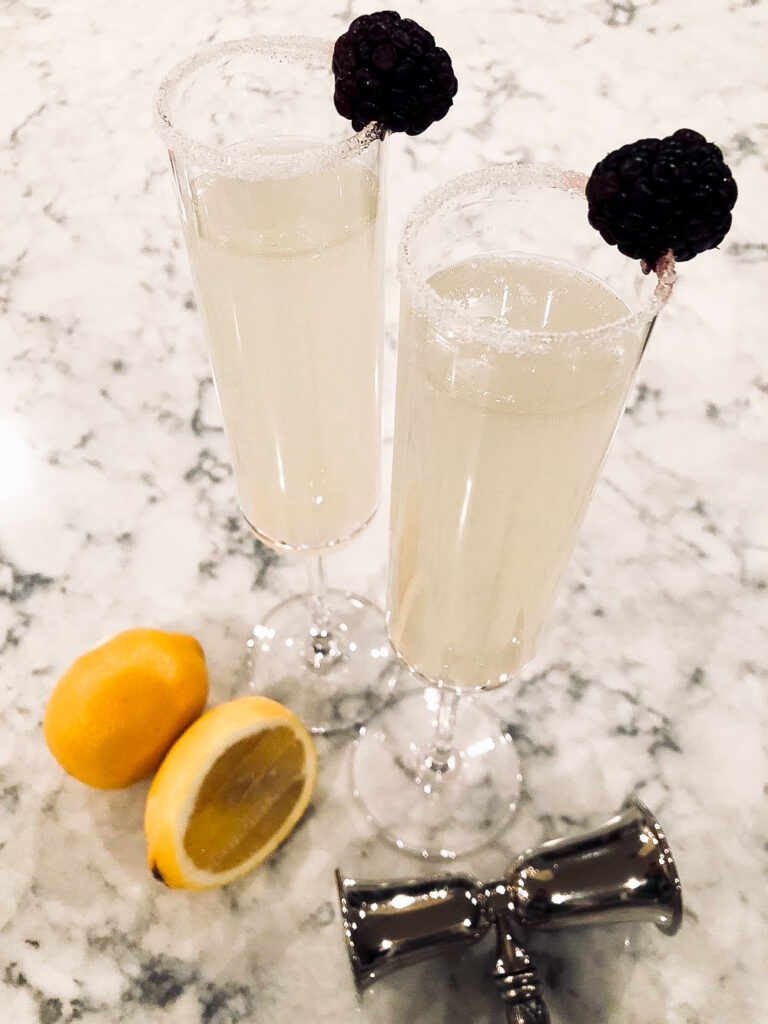 This is a great drink to serve at your next party, you could serve it as a welcome drink to greet your guests, the evenings signature drink or pass it around for a toast. It doesn't require many ingredients, it's quick and it's bubbly, the perfect combination for your next gathering.
---
Print
---
1oz

Domaine de Canton/Ginger Liqueur (pictured below)

2oz

Lemonade (chilled)
Prosecco or Champagne (chilled)
Sugar Rim Garnish (optional)

1

Lemon – cut into wedges

1/2 cup

white sugar
blackberries
---
Instructions
Pour sugar onto a small flat plate. Run the wedge of lemon around the rim of the champagne flute. Note – it doesn't take much lemon, if you get too much the sugar will start to drip down the glass.
Gently tap the lemon-ed rim flute into the sugar.
Next, pour the lemonade into the flute, then add the Domaine de Canton, lastly, fill to the top of with your choice of bubbly, prosecco or champagne.
Slice a blackberry half-way thru and place on the sugared rim.
Serve and enjoy.
---
Keywords: Christmas Cocktail, Ginger, Liqueur, blackberries
---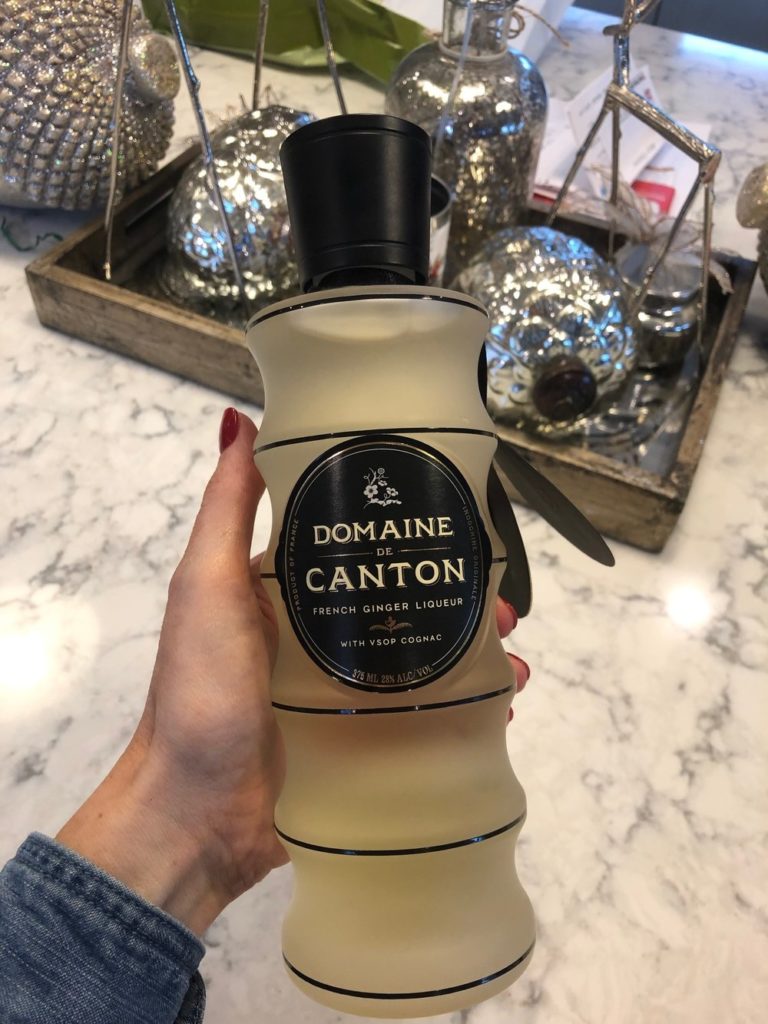 If you are local to Knoxville I found the liqueur at Ashe's Wine and Spirits, located in the Bearden Area. The folks at this liquor store are extremely friendly and helpful. If you don't know how to say the name on the label, just show'em the pic, they will grab it for you! Cheers!