Hello, my name is Krista, but my friends call me TaTa or Kiki.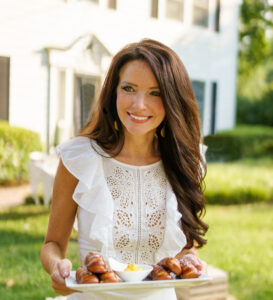 ______________________
de Socio
pronounced: dee-so-she-oh
Italian meaning:
companion, friend and ally (like peas and carrots)
______________________
Welcome to my food blog, I am so happy you are here!
How did I get into food blogging?
Email me with any questions, comments and/or collaborating opportunities.
[email protected]
deSocio in the kitchen  /  p.o. box 1101  /   knoxville, TN 37919
Photo's and Recipes
All photos were taken by me unless otherwise noted. To copy is the finest form of flattery but if you'd like to use a photo, please ask first. 🙂  I follow several chefs and gain inspiration from others, I will always make note of where I found the original recipe and would ask that you do the same. Thanks so much and keep cooking!
Latest recipes and blog posts.