Clams and muscles are one of my favorite appetizers! And apparently my husband feels the same. I knew he liked clams but last night he told me the sweetest story.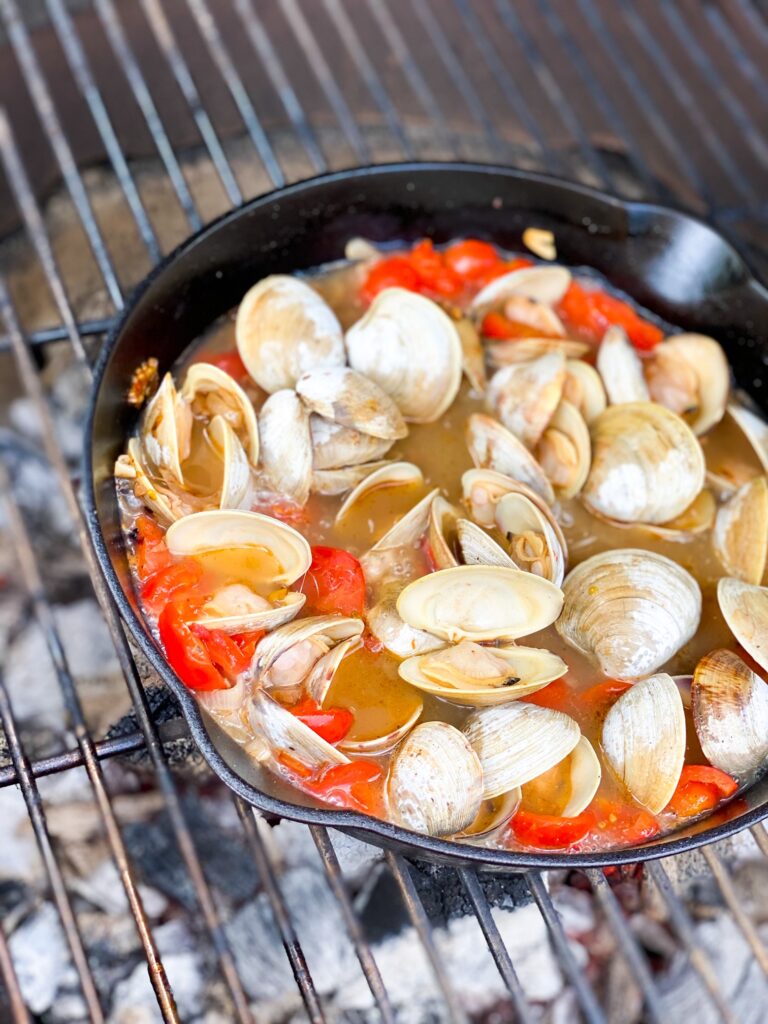 "Little Steamers" as Bob, Mikes's dad, would call them was his favorite dinner. Bob was the main cook in the house, he worked nights at the printing press in New Jersey so he would cook the family dinner before heading into work.
Bob might make the family (3 sons, 1 daughter and wife Ann) Chinese food in his wok but he could often be found making himself a little pot of clams off to the side. Mike remembers his dad enjoying those clams as if it were yesterday.
And this is why I cook. Food and feeding people not only creates new memories but it brings back special moments too. I told this story on my IG stories and so many people could relate so I just had to share.
I try to keep my food blog stories to a minimum so thank you for bearing with me for this special recipe and memory. 🙂 Enjoy!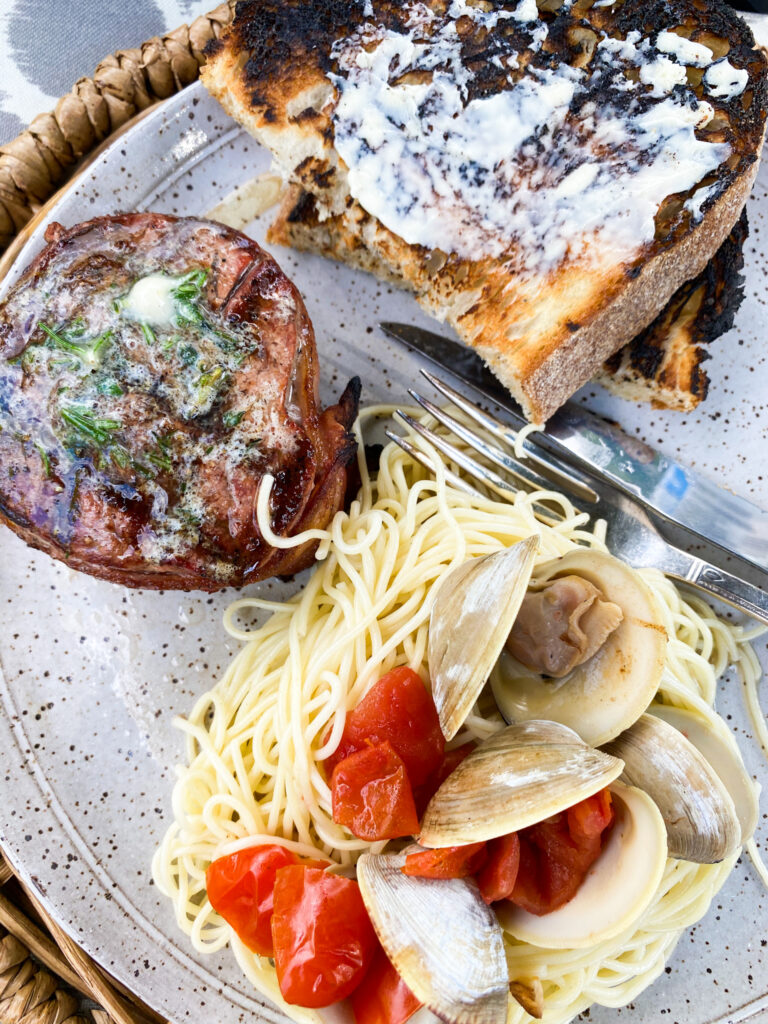 ---
Print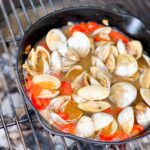 Clam Steamers with Shallot and Garlic in White Wine
---
24

littleneck clams – the smaller the better

2 tablespoons

of butter – divided

1

large shallot – sliced thin

2

cloves of garlic – chopped

1 cup

of diced tomatoes

1 cup

white wine
salt and pepper to taste
crunchy bread for serving
lemon wedges for serving
---
Instructions
Before you start cooking:
Soak clams in cold water and brush lightly to remove any grit or sand
Have all the ingredients ready and close by, this recipe moves quickly.
Over medium-high heat melt butter. Add in shallot and stir continuously to avoid burning the shallot, season with a little salt and pepper. Cook for about 2 minutes.
 Add in the tomatoes and garlic, season generously with salt and pepper, continue stirring, and cooking about 3-5 minutes.
Pour in the wine and increase to high. Once the wine begins to boil add in the clams and cover. Cook about 8 minutes or until the clams have opened. Remove from heat, discard any clams that did not open, stir in remaining butter and a little salt and pepper.
Serve with lemon wedges and warm crunchy bread to soak up all the yummy juice!
---