This another one of those desserts that looks all fancy (it is French after all) and get's all the 'oohhss and ahhhs' but really it couldn't get any easier.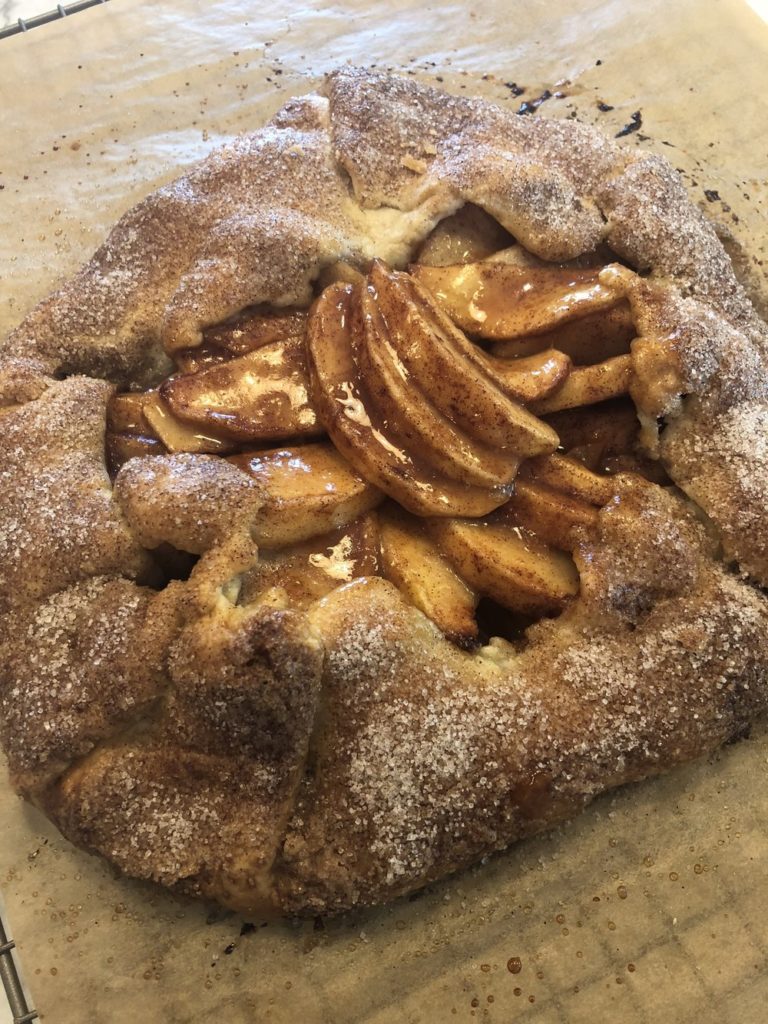 I keep it extremely simple by using frozen pie crust, because honestly there are some really good brands out there, like the kind at Trader Joe's. But if you're set on making your own, any basic pie dough recipe will do for this tart.
Other than the pie crust the only other ingredient you might need to buy would be apples. Because I bet you have everything else already in your pantry. Ease of ingredients also makes this recipe a 'win' in my book!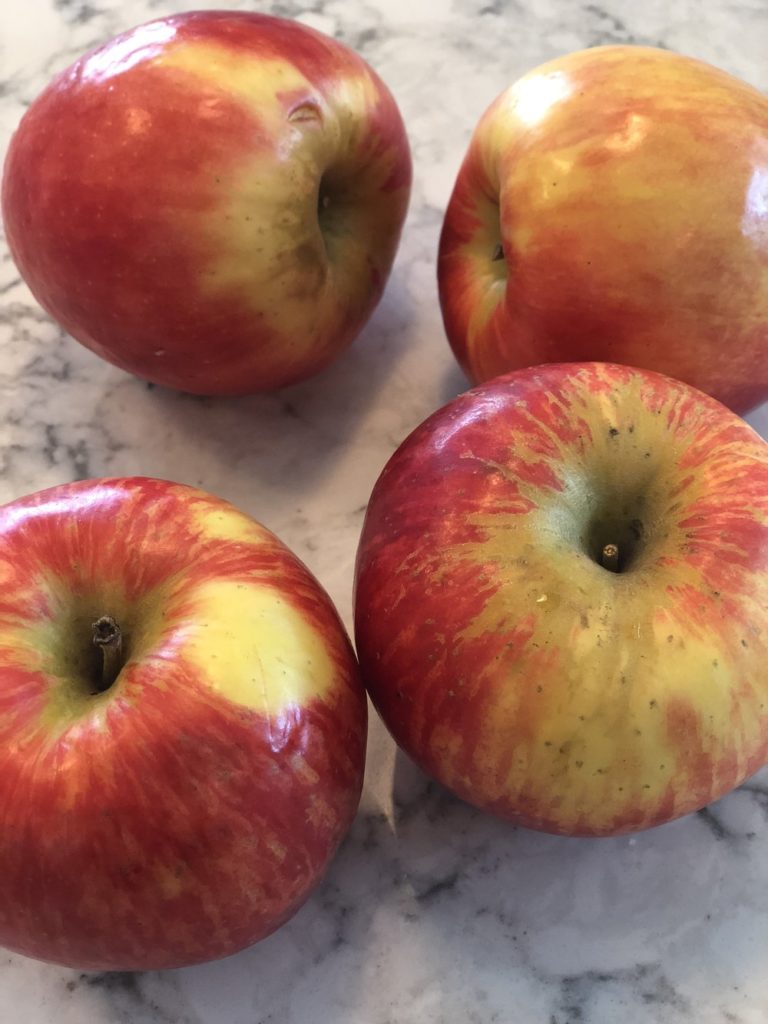 ---
Print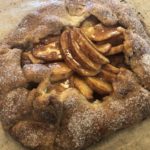 ---
Scale
Ingredients
1

package frozen piecrust – thawed (not the kind in a shell pan)

3

large apples (Honeycrisp are my go-to apple)–peeled, cored and thinly sliced

2 tablespoons

lemon juice
teaspoon pure vanilla extract

¼ cup

sugar

¼ cup

brown sugar

1 tablespoon

of butter – softened

3 tablespoons

all-purpose flour

2 teaspoons

cinnamon
Pinch of salt

1

egg – mixed with a little water to make an egg wash

2 tablespoons

turbinado (or course) sugar
¼ cup apricot preserves – warmed and mixed with a little water
Optional additions:
¼ chopped and toasted walnuts or pecans
Caramel Sauce for drizzling
---
Instructions
1. Preheat the oven to 400°F. Line a baking sheet with parchment paper.
2. On a lightly floured surface, carefully roll out the thawed piecrust until it's 10-11 inches in diameter. Transfer the crust to the prepared baking sheet lined with parchment paper and refrigerate uncovered while you prepare the filling.
3. Peel the apples and cut into thin slices, about 1/8 inch thick. (If they are too think they will take too long to bake and you'll be left with hard apples inside your tart, which is less than desirable).
4. In a large bowl, toss the sliced apples with the butter, lemon juice and vanilla, stir to coat. Sprinkle in the sugars, flour, cinnamon, and salt. Toss to combine. Here is where you'd also add in the chopped nuts.
5. Take the piecrust out of the refrigerator and in a pretty design place the apples in the center of the crust, leaving at least a solid inch around the edge.
6. Neatly fold over the edge of the dough up and over the apples. I like to try and 'pleat' the dough, it makes for a pretty presentation. Because after all, we do eat with our eyes first.
7. In a small bowl, whisk the egg with a little water. Lightly brush the egg wash around the edge on the crust. Sprinkle the turbinado sugar on the crust.
8. Bake until the crust is golden brown and the filling is bubbly about 30 to 40 minutes. Check the apples with a toothpick, it should easily go into the apple.
9. While the galette is baking, in a small (microwave safe) bowl slightly warm the apricot preserves, about 30 seconds. Stir in about 2 tablespoons of water. Using a pastry brush cover the apples with the preserves, trying to avoid the crust. This is completely optional but it does give the apples a nice shine.
This is when you'd drizzle on the caramel sauce, giving your tart that extra WOW!
Cool for 5 minutes before slicing. Add vanilla ice cream if you're looking to take this dessert over the top!
---