Sure, you can buy your own toasted chickpeas but where's the fun in that! HA! This recipe for seasonings is just a starting point. I used a combination of dried seasonings, fresh herbs, and some fresh citrus.
Let your imagination and taste buds guide you! Use your favorite seasonings, dried curry powder, go Mexican and use some cumin and fresh cilantro or maybe try some paprika and chili powder. Go wild, chickpeas are a blank slate just waiting for you to color up their beans!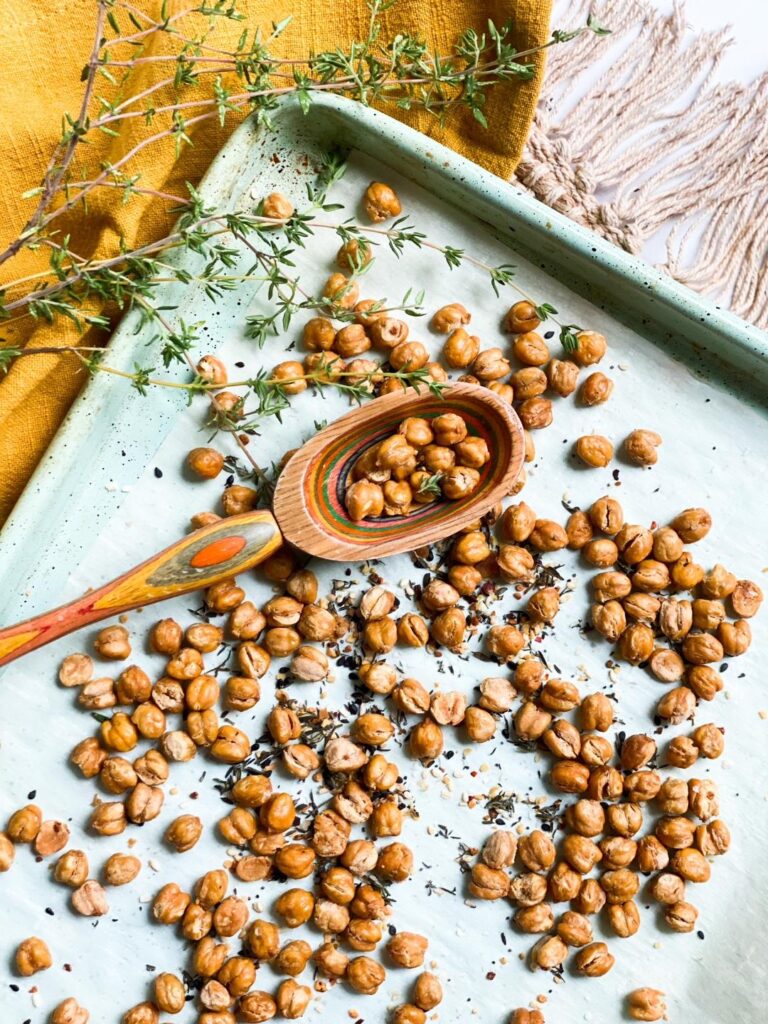 ---
Print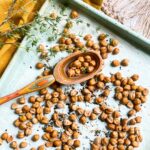 Crispy Toasted Chickpeas with Thyme and Lemon
---
1

can garbanzo beans – rinced, skin removed and dried well
olive oil
Reload Seasoning – Balistic

1 tablespoon

fresh thyme – rough chop
juice from

1/2

a lemon
salt
---
Instructions
Remove skins from the chickpeas: Fill a large bowl full of cold tap water. Pour in the beans, then using both hand rub the beans between your palms and you'll see the skins start to come off. Pour off the water and the skins will float out. Repeat the process until there are very few skins floating in the water. Note: you can leave the skins on however, your beans may not get as crispy.
Dry beans very well. Place on a clean dish towel and gently shake. The longer you can allow them to dry the better they will crisp up!
Preheat oven to 350F
Place dried beans on a parchment lined baking sheet and drizzle on a little olive oil and season with the Balistic seasoning, toss to coat.
Bake for 40 minutes, stirring at least once after 20 minutes.
Remove from oven and place in a bowl. While hot, sprinkle in the fresh thyme, salt, lemon juice and more Balsitic seasoning. Add a litte drizzle of good olive oil, and toss to coat. Taste and season to your liking if you think it needs additional.
Enjoy warm or keep in an air tight container in the fridge for 3 days.
---