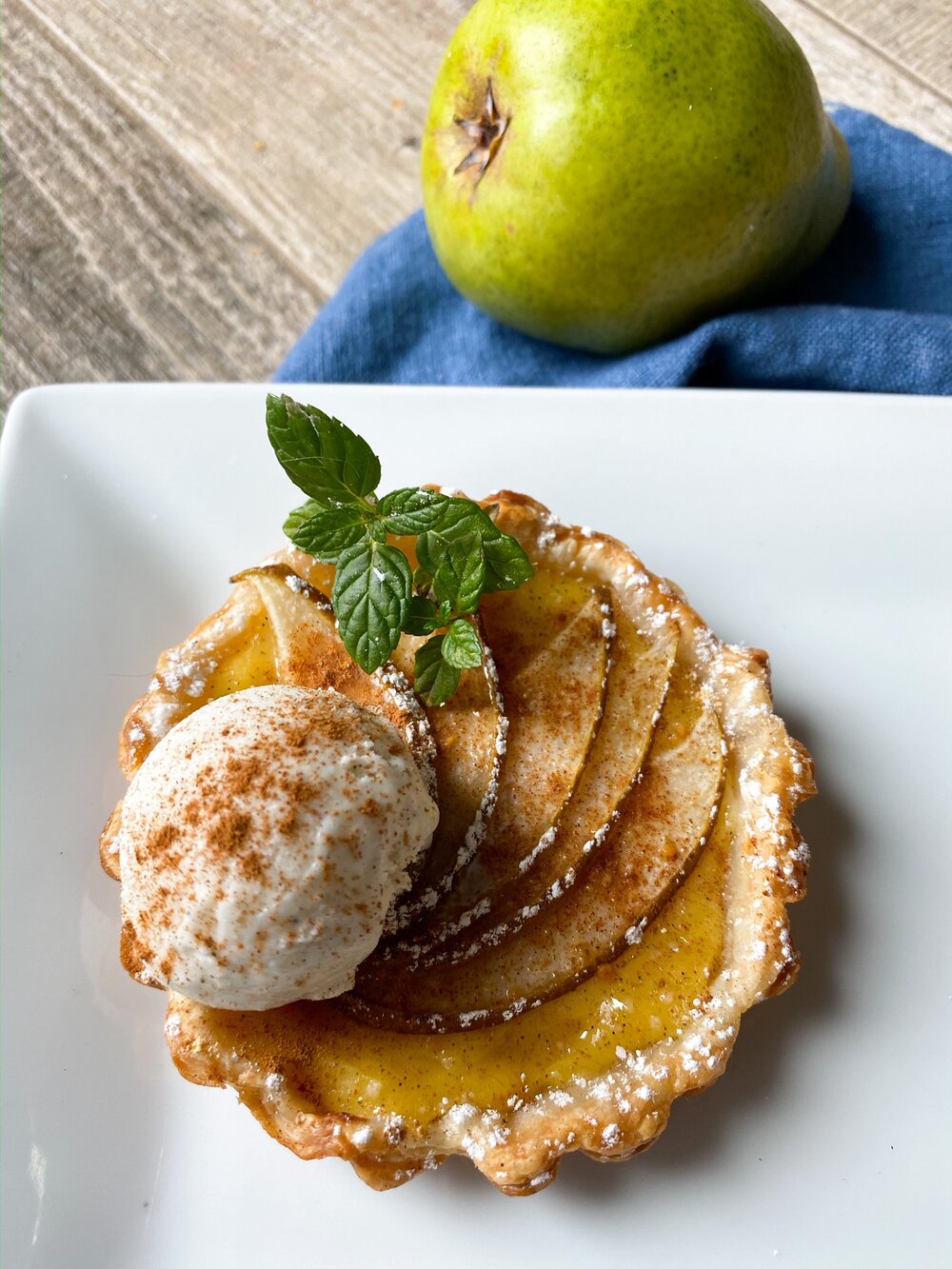 Sometimes I like to (try to) be fancy with dinner or dessert and make something that looks like it took me all day but really wasn't that much work at all. This pear tart falls in that category. This tart reminds me of something you'd see in a fancy pastry shop in a European city like Paris or London. You know the window I'm talking about – when you're walking down the street and you turn to see to all the elegant pastries and they stop you in your tracks and all you can think about is "I want one of each'! Lucky for us this pastry can be achieved at home.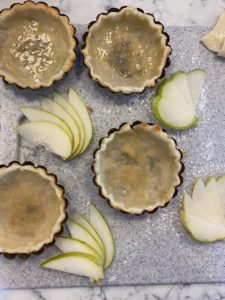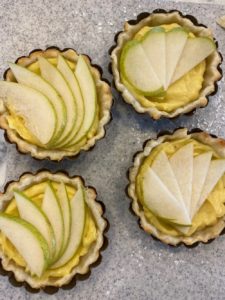 To make this pear tart I used store-bought puff pastry and vanilla pudding from a box to save on time and cleanup. Now I did 'jazz up' the pudding with some vanilla beans but even that part is completely optional. Scroll down and take a look at the recipe, I think you'll agree it's really not that hard. the only thing you may need is some small tart pans, which I linked below.
Print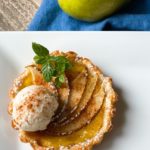 Easy Pear Tart with Vanilla Pudding
Total Time:

40

Yield:

4

1

x
---
2 ripe pears, sliced thin

sheet of puff pastry at room temp

1 small box instant vanilla pudding

1 whole vanilla bean, optional

1 teaspoon vanilla extract

a sprinkle of cinnamon and powdered sugar for garnish

vanilla ice cream
---
Instructions
Preheat oven to 425F
Coat the tart pans with non-stick spray. Cut a square out of the puff pastry and press into the tart pan, be sure there's no extra hanging over the edge of the pan. Place a square of parchment paper or aluminum foil on top of the pastry dough. Pour dry beans or pie weights into each pan lined with paper/foil and bake 8-10 minutes. This called blind baking or pre-baking.

Slice open the vanilla bean and scrape out the black seeds. Vanilla pods can be pricy so this step is optional but it will add an authentic vanilla flavor to the dessert.

Make the vanilla pudding according to the package but only use half the amount of the milk that's called for, this will yield a thick pudding that will hold up in the oven. Add in the vanilla seeds and extract while stirring in the milk.

Once the pastry shells have baked and cooled, spoon in the vanilla pudding.

Slice the pears thin, and spread out in a pretty fan.

Place the tarts back into the oven for another 5-8 minutes.

Optional garnish – dust with powdered sugar, cinnamon and vanilla ice cream.
---
Notes
Serve immediately, while warm!
Keywords: pear tart; tart; pudding; vanilla pudding; fancy tart; easy tart recipe