Thank you for visiting! Here you can find all the information about my upcoming bake sale fundraiser! If you can't attend the bake sale or live out of town, you are still able to help by donating here! Thank you for your support, 100% of your purchases will go towards ending child hunger. All baked goods and ingredients have been graciously donated by my family and friends. Thank you again and I hope to see you in September!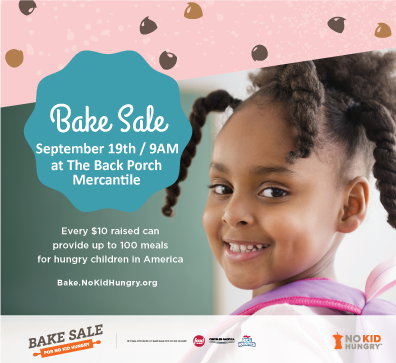 Bake Sale Details
When: Saturday, September 19th
Time: 9:00 AM until we sell out!
Location: The Back Porch Mercantile 5440 Homberg Dr, Knoxville, TN 37919
---
The Menu
We have whole pies and charcuterie available to pre-order now, then pick up on Saturday the 19th. Individual and smaller servings will be sold at the event on September 19th!
---
Pre-Order Items
All pre-order items must be submitted and paid by Tuesday, September 15th. Order at [email protected] or send me a DM on Instagram and I will send you my PayPal or Venmo information.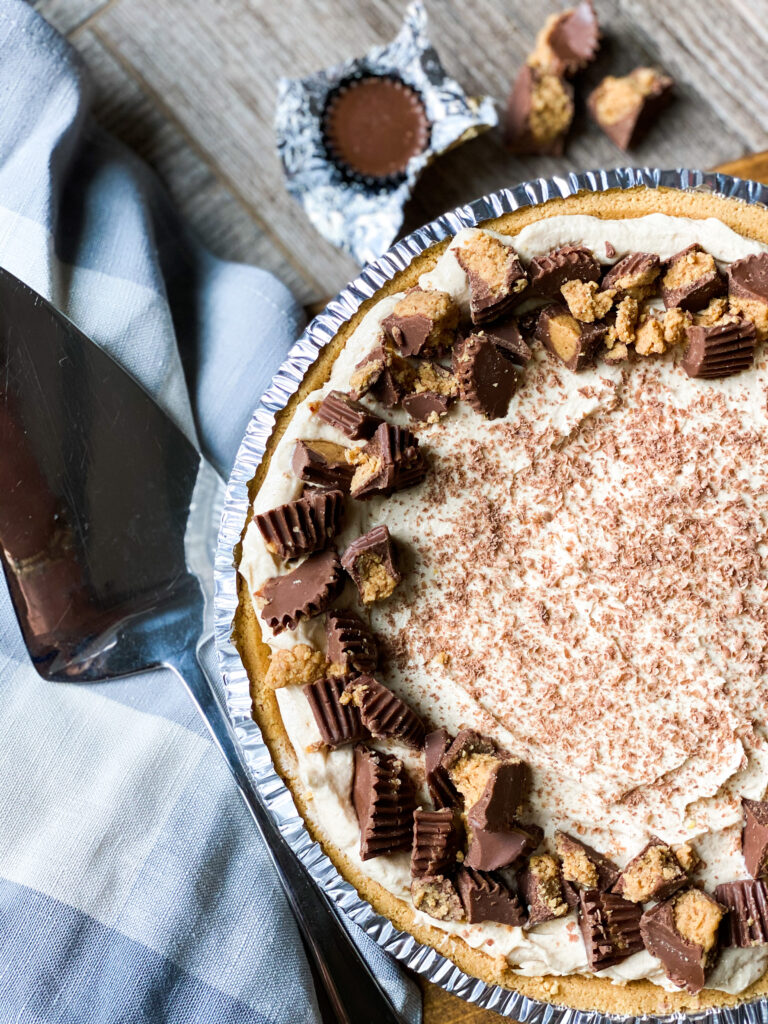 Peanut Butter Pie filling piled high in a graham cracker crust and topped with chocolate shavings and Recess Peanut Butter Cups! $20.00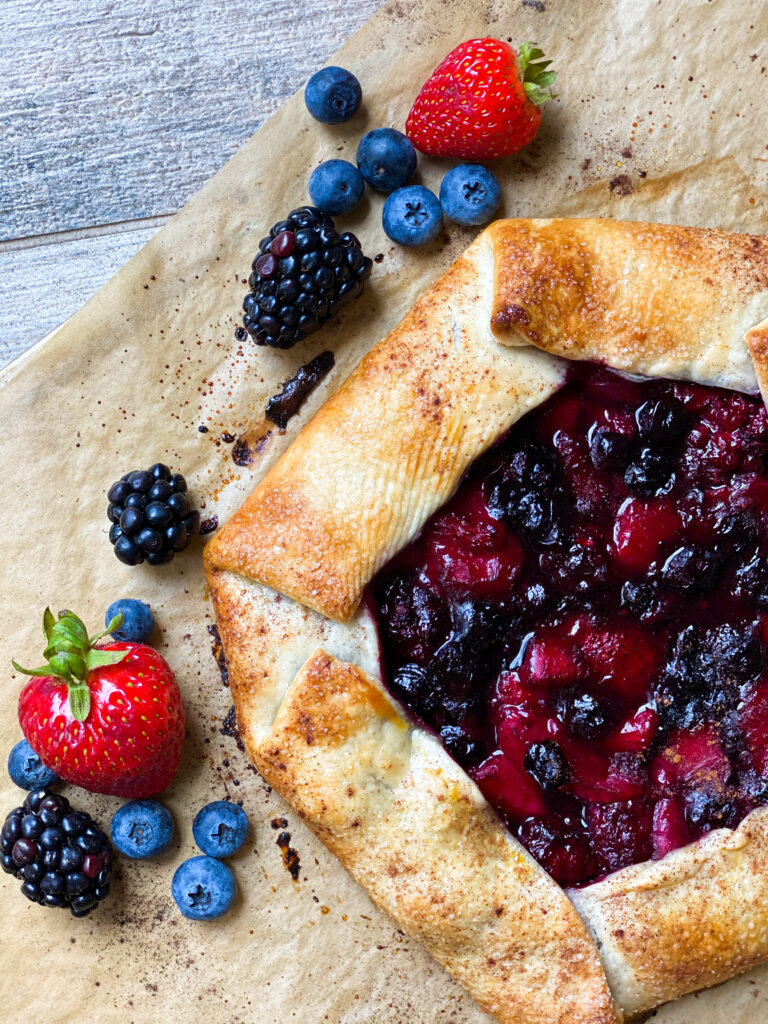 Triple Berry Galette filled with fresh blackberries, strawberries and blueberries together form a delicious coulis filling inside a golden pastry crust. $15.00
Apple Cinnamon Hand Pies just in time for the first day of fall! Sweet Honeycrisp apples are diced then cooked with apple pie seasoning, sugar, and nutmeg! $12.00 (qty 4)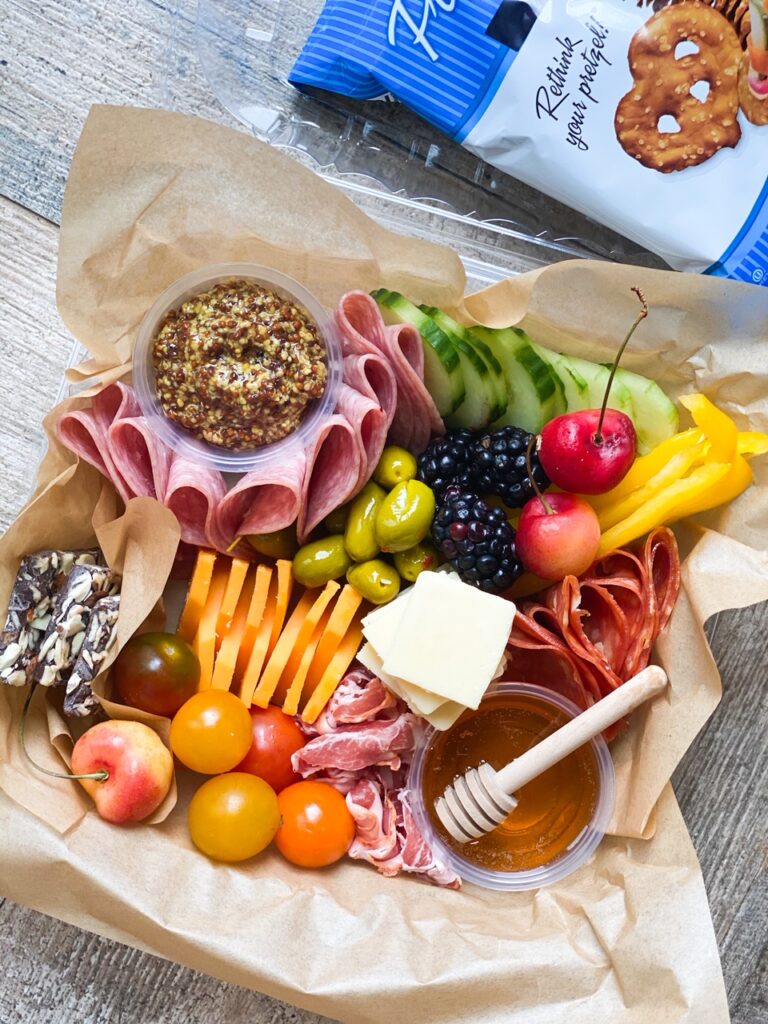 Charcuterie to-go! The perfect evening appetizer, an easy dinner for you and your main squeeze or even a picnic lunch. Everything you need, even a little bit of chocolate, but without any of the work! $35.00
(Note – this is a sample, the box you receive may be slightly different based on the availability of items)
---
These items listed below will be available for purchase at the event, Saturday, September 19th. These goodies will be sold in sets of 2, 4 and 6.
Chocolate Chip Cookies
Oatmeal Cream Pies
Chocolate Brownies
Pralines
Macaroons
Angle Rolls (jumbo dinner rolls!)
Cake Pops
Oreo Fudge
Oatmeal Cranberry Pecan Cookies
Kentucky Butter Cake Cookies
Cinnamon Swirl Pound Cake
AND TONS MORE! I have more friends who haven't yet decided what to make! 🙂
Specialty Items
Keto Vanilla Cupcakes
Keto Chocolate Brownies
Egg Free Chocolate Chip Cookies
Egg Free decorated Rice Krispies Treats