I was challenged by a friend to make a meatloaf. I had never made meatloaf before but I've never met a food challenge I wasn't willing to try!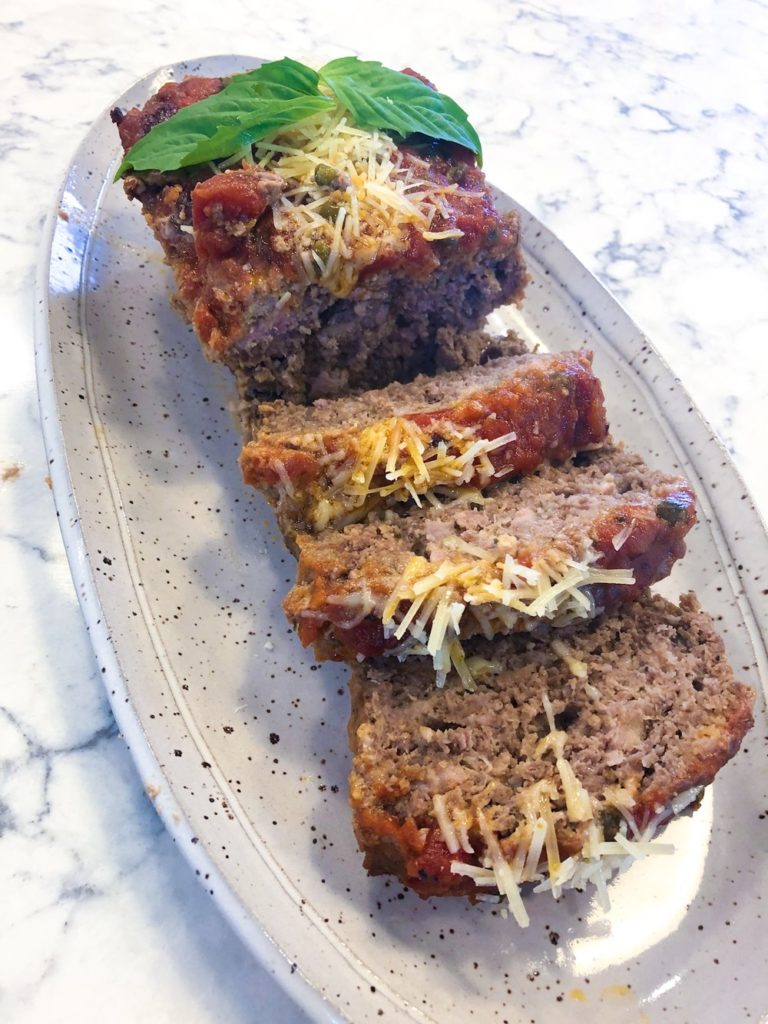 Not knowing much about meatloaf was both a challenge and help. I didn't know what it was "supposed" to taste like, I honestly can't really remember ever eating it before. But I do remember hearing people give a ho-hum at the idea of meatloaf for dinner.
With nothing to lose, I set out to make this classic homemade dish. To me, a meatloaf was nothing more than a giant meatball. And being part of an Italian family, meatballs are something I DO know a lot about!
My husband and I were pleasantly surprised! The meatloaf turned out so juicy and light. It held together but fell apart in our mouth. The fresh basil and parsley added a much needed fresh element. In a pinch, you could use dried herbs but I really think for a dense meal it's important to add some light flavors. We ate every single bite! My husband was even making meatloaf sandwiches for the next two days for lunch!
I hope you enjoy this revamped Italian meatloaf as much as we do!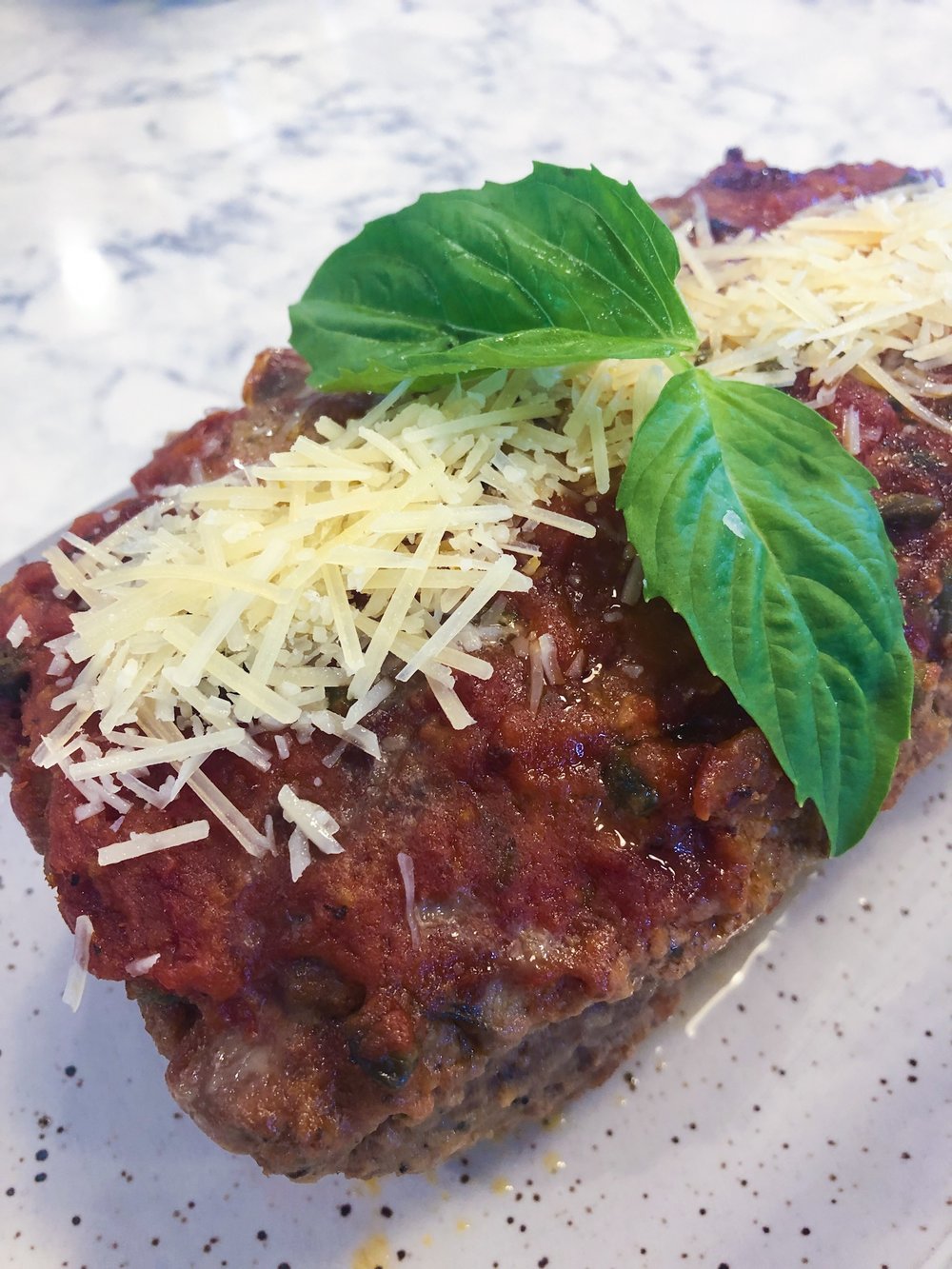 ---
Print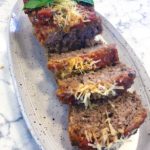 Meatloaf, Italian Style
Author:

Prep Time:

15

Cook Time:

50 min

Total Time:

1hr 5 min

Yield:

6 slices

Category:

Dinner

Method:

Oven

Cuisine:

Italian
---
• 1 lb ground beef – I use 80/20
• 1 lb Italian pork sausage
• 1 cup breadcrumbs
• 1/2 cup Parmesan cheese, grated
• 1 garlic clove, grated on a microplane
• 1 medium onion, grated on a microplane
• 5 or 6 fresh basil leaves, chopped
• a small handful of fresh parsley, chopped
• 2 eggs
• 2 TBL olive oil
• 1/2 tsp salt (+/- to your taste)
• 1/2 tsp black pepper (+/- to your taste)
• 1/2 cup Parmesan cheese – shredded
• 3 TBL thick balsamic vinegar
• 1 jar marinara sauce (25oz jar)
*Special spice from France: Provence Epices Rabelais use about 2 teaspoons for this recipe. This spice is great for all types of food, anything you want to be savory. It adds so much flavor you'll find tons of uses! It's not necessary to make the recipe delicious but it definitely adds to the flavors.
---
Instructions
Preheat oven to 350 degrees F.
In a large bowl place the pork and ground beef (do not mix yet). Add the breadcrumbs, grated Parmesan, basil, parsley, olive oil, salt pepper and balsamic vinegar (and Provence Epices if using) to the meat. Holding the microplane over the bowl, grate the garlic and onion.
In a small bowl whisk together the eggs and add to the bowl with the other ingredients. Thoroughly combine everything, try not to over mix, stop when everything is just combined. (Over-mixing leads to tough meatloaf.)
Oil up your loaf pan and pack the meat mixture into the pan. If you do not have a loaf pan, form the meat mixture into a loaf-type shape on an oiled baking tray (make sure it's a lipped tray so the juices don't run all over your oven), or a baking dish. Top evenly with the marinara sauce. You will have some leftover.
Cover with foil and bake for roughly 50 minutes or until the thermometer registers 160˚ F in the center of the meatloaf. Remove from the oven and let rest for a few minutes. Remove from loaf pan (if using) slice and serve topped with a marinara, shredded Parmesan and fresh basil.
---
Keywords: Italian Meatloaf